Angie, Patient Care Coordinator
Angie has been working with the Winterville Dental Team since 2001. She received her Dental Assistant certification in 2002. She has had extensive continuing education and hands-on training in Radiographic Imaging, Full Mouth Reconstruction, Temporomandibular Joint Dysfunction, Cosmetic Dentistry, CEREC® 1-Visit Dentistry, Invisalign®, Total Team Training and BioResearch Associates training for computerized TMJ diagnostics. Angie wears many "hats" and is well versed in both clinical assisting and our administrative office.
Angie feels a great deal of compassion for patients and enjoys having a job that is so rewarding and uses her abilities to help others. She is married and has 3 daughters and a son-in-law. She enjoys quilting, reading and church activities in her spare time.
---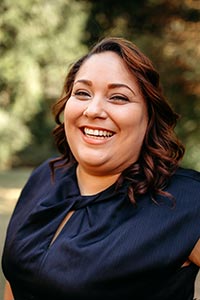 Christina, Dental Assistant
Christina joined the dental profession in 2017. She has a B.S. in Biomedical Science and has worked in both clinical and administrative roles in general dentistry and orthodontics. Christina enjoys helping people with dental anxiety overcome their fears by making sure they have a positive experience as they achieve their healthy and confident smile.
Family is important to Christina, whether she is at home or with her dental family of team members and patients. She enjoys off-road sports, traveling and decorating for events.
---
Donna, Patient Services Coordinator
Donna came to Winterville Dental in 2003. Before joining our team, Donna worked in AR, AP and Payroll for a contracting firm for 10 years and also spent 15 years in the banking industry.
Donna helps all of our patients with scheduling, financial questions and patient treatment education. She has completed several continuing education courses in Temporomandibular Joint Dysfunction, Total Team Training and Invisalign®.
Donna is a self-motivated, customer-service oriented team member. She enjoys working with both the clinical and administrative employees to coordinate all the aspects of our practice.
Donna is married to Curtis and is the mother of 3 boys and stepmother to a son and daughter. She has 11 grandchildren to spoil and enjoy and she loves working in her yard whenever possible.
Donna retired in 2021 after 18 years' of compassionate care and amazing service to our Winterville Dental patients and team. We wish her great happiness as she begins her next chapter!
---
Emma, Registered Dental Hygienist
Emma joined the Winterville Dental team in 2022. She graduated from Lanier Technical College with an Associate of Science - Dental Hygienist Degree in 2020.
Making each appointment comfortable and personalized to the patient's needs is an aspect of being a dental hygienist that Emma really enjoys. Her greatest reward is helping them achieve healthy and confident smiles.
We could not ask for a better team player than Emma. She is never too busy to share a smile or assist her co-workers. We can always count on her to embrace our spirit of comradery as we work together to provide the best service for each patient (and have fun along the way!)
Emma enjoys spending time with her family and playing with her two dogs, Ranger and Georgia.
---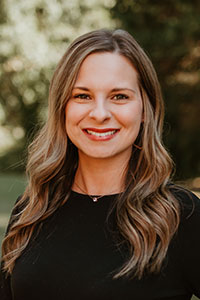 Jessica, Patient Care Coordinator
Jessica joined Winterville Dental in 2018. She has been a member of the dental profession since 2008 and has served in both front office and dental assisting roles, including as a dental assisting instructor. Jessica holds an A.S. in Business Management, no surprise there because she is one of the most organized people we know!
Jessica works closely with our patients on staying up to date with their dental hygiene visits and educating them about periodontal care. Her understanding of dentistry is invaluable to our patients and our team in this role. Jessica is always willing to go the extra mile to help our patients keep their smiles healthy and looking great!
Jessica loves spending time with her family and friends, going on trips together to the beach and shopping.
---
Kalin, Dental Assistant
Kalin graduated from Madison County High School; she completed her dental assistant training in Winder before joining our team in 2020. Kalin chose a career in dental assisting because she loves learning and helping people smile! She always wants her patients to feel comfortable, confident and welcome in our practice.
We have known Kalin for years as our dental patient. We are beyond proud that she was inspired to pursue dental assisting training and chose Winterville Dental as her work family.
Kalin loves spending time with her family and friends, and her blue heeler mix, Dixie-Belle. She also enjoys riding horses, camping at the lake and being outdoors.
---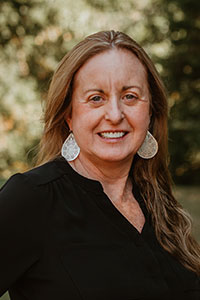 Karen, Dental Hygienist
Karen began her career as a dental assistant in 1986. After realizing how much she enjoyed patient care, she decided to become a hygienist. She graduated from Gainesville College and Lanier Tech in 1995 and joined Dr. Durden's practice. Today she enjoys working with both of our dentists as part of the Winterville Dental Team.
Karen feels it is very rewarding to work in a practice that continues to update with new technology. Continuing Education has been an integral part of her hygiene program as she strives to bring her patients the best information available about the connection between oral health and overall wellness.
Karen values her relationships with her patients; she loves sharing her favorite books with them and is devoted to helping everyone maintain a healthy smile. In her spare time she enjoys spending time with her nieces and nephews, needlework, gardening, hiking and church activities.
---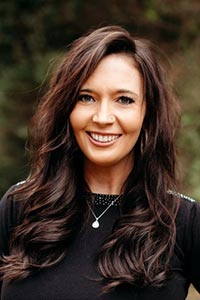 Katie, Insurance Coordinator
Katie joined our team in 2021. New to dentistry, Katie loves the 'before and after' smiles and how happy it makes our patients! She says she felt like part of the family the moment she came to work at Winterville Dental. We all enjoy Katie's genuine compassion and concern for her patients and team.
Katie's interests include crafting and singing. She loves spending time with her family and coming up with different adventures to do with the kids on the weekends.
---
Leigh B., Dental Assistant
After 21 years of working in retail for a large supermarket chain, Leigh joined our practice in December 2003 and enthusiastically trained as a dental assistant with Dr. Durden in our office.
Leigh has completed numerous continuing education courses in TMJ Dysfunction, Cosmetic Dentistry, CEREC® Dentistry, Full Mouth Reconstruction, Radiographic Imaging, Invisalign® and BioResearch Associates training for computerized TMJ diagnostics. She is in charge of our in office lab, coordinating patient cases with our scheduling coordinator and overseeing quality control. Leigh also assists our dentists and patients with chairside whitening.
Leigh is married to Kenny and has one daughter, Ashley, who is married and lives in Thomasville, GA. She enjoys, reading, painting, working in her yard and spending time with her family.
---
Leigh L., Dental Hygienist
Leigh received her Associates Degree in Dental Hygiene from DeKalb Community College in 1981. She began practicing in Atlanta and moved to Athens in 1991. She joined our practice in 1997.
Leigh has kept current with the latest information in hygiene and other aspects of dentistry through various continuing education courses. Topics range from orthodontics, including Invisalign®, Periodontics, Nutrition and Health Management and TMJ Dysfunction.
Over the years, Leigh has enjoyed building close relationships with her patients and helping them have the continuity of care they need to keep their smile healthy.
Leigh is an avid Georgia fan and likes to read and cross stitch in her spare time. Leigh is married to Athens native, Mike. She has 3 daughters, Meredith, Jamie and Kelly and step-daughter, Olivia. She is the proud grandmother of eight grandchildren.
---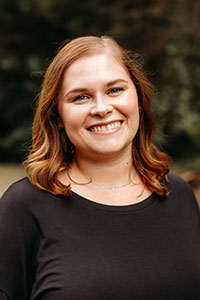 Miranda, Certified Dental Assistant
Miranda completed her dental assistant training in 2019 and joined Winterville Dental in 2020. She thrives in our family atmosphere and takes great pride in making sure her patients always know they are VIPs. Miranda is mindfully attentive to the details of assisting our dentists to help our patients enjoy excellent dental health.
Miranda loves spending time with her wonderful husband and their little boy. Her favorite hobbies are swimming and reading.
---
Sarah, Patient Care Coordinator
Sarah joined our practice in 2022 after working in the banking industry. She loves helping people and is passionate about continually learning about dentistry to serve our patients with excellence.
If you hear a 'Go Dawgs!' cheer while you are in our practice, it is probably Sarah! She and her husband Ben are devoted Dawgs fans. Sarah and Ben have two incredible kiddos, Eleanor and Grayson, and two pups. They enjoy spending time together as a family, going camping and doing anything outdoors, especially deep-sea fishing.
You may speak to Sarah when you call our office. She will always greet you with a warm welcome and is more than happy to assist you with your dental needs.
---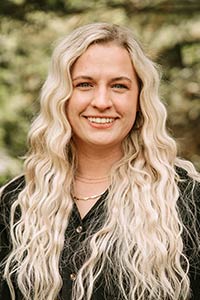 Shae, Dental Assistant
Shae joined our team in 2021. She quickly become passionate about her career as a dental assistant after working with patients to help them feel more confident about their smile. The team and patients at Winterville Dental have become part of Shae's extended family, she loves being around her awesome 'people'.
Shae enjoys spending time with her family and friends, traveling, and doing anything outdoors.