Angie, Patient Care Coordinator
Angie has been working with the Winterville Dental Team since 2001. She received her Dental Assistant certification in 2002. She has had extensive continuing education and hands-on training in Radiographic Imaging, Full Mouth Reconstruction, Temporomandibular Joint Dysfunction, Cosmetic Dentistry, CEREC® 1-Visit Dentistry, Invisalign®, Total Team Training and BioResearch Associates training for computerized TMJ diagnostics. Angie wears many "hats" and is well versed in both clinical assisting and our administrative office.
Angie feels a great deal of compassion for patients and enjoys having a job that is so rewarding and uses her abilities to help others. She is married and has 3 daughters and a son-in-law. She enjoys quilting, reading and church activities in her spare time.
---
Ashley, Patient Services Coordinator
We are always proud to have a U.S. military veteran on our team, Ashley joined us in 2018. She served in the Army for 7 years, including a tour in Iraq. We value and appreciate her service to our country. After the military, Ashley worked in the health care field as a medical assistant, then went into corporate training.
You will probably have the opportunity to 'meet' Ashley when you call the office to schedule an appointment, she takes pride in greeting all of our patients with a big smile and a warm welcome! Behind the scenes, Ashley supports our patients with handling detailed administrative tasks, such as researching dental insurance and providing technical assistance with our registration forms.
Ashley and her husband have four children (three boys and a girl) and a red heeler dog named Souie. Together, they enjoy riding horses and taking care of the animals on their farm, including horses, pigs, mules and cattle. When time allows, they love taking family camping trips together.
---
Breana, Dental Assistant
Breana joined the Winterville Dental family in 2017. Breana has a background in pediatric dentistry as well as comprehensive training in full mouth restorative care for adults. Breana takes a great deal of pride in ensuring her patients always have a comfortable experience with us. She actively pursues ongoing training in dental technology and advanced clinical services, such as CEREC® CAD-CAM dentistry, Invisalign® and oral management of sleep apnea.
Because of her background in children's dentistry, Breana has a unique understanding of how a person's smile impacts their self-confidence. She has seen the 'before and after' happy response from patients of all ages when they achieve a healthy smile! Her focus and desire to help others is well received by our patients and our team.
Breana stays active, and enjoys exploring the great outdoors with her family. She loves camping, going to the beach and playing with her German shorthaired pointer, Cooper.
---
Donna, Patient Services Coordinator
Donna came to Winterville Dental in 2003. Before joining our team, Donna worked in AR, AP and Payroll for a contracting firm for 10 years and also spent 15 years in the banking industry.
Donna helps all of our patients with scheduling, financial questions and patient treatment education. She has completed several continuing education courses in Temporomandibular Joint Dysfunction, Total Team Training and Invisalign®.
Donna is a self-motivated, customer-service oriented team member. She enjoys working with both the clinical and administrative employees to coordinate all the aspects of our practice.
Donna is married to Curtis and is the mother of 3 boys and stepmother to a son and daughter. She has 11 grandchildren to spoil and enjoy and she loves working in her yard whenever possible.
---
Heather, Dental Assistant
Heather attended Oconee County High School and is a 2009 graduate of the Athens Technical College Dental Assisting Program. She has earned national certification as a Certified Dental Assistant (CDA) and has successfully completed the Georgia Dental Assisting Expanded Functions certification.
Heather joined Winterville Dental in 2018. She is devoted to helping her patients and is always happy to celebrate with them when they complete their treatment and have a healthy, vibrant smile again! Heather enjoys continual learning and advancing her skills; she is a member of the American Association of Dental Implant Auxiliaries and pursues ongoing training in Invisalign® clear orthodontics, CEREC® crown technology and full mouth dental rehabilitation.
Heather loves being a mom and spending time with her friends and family. Her favorite hobbies include camping, traveling, cooking and gardening.
---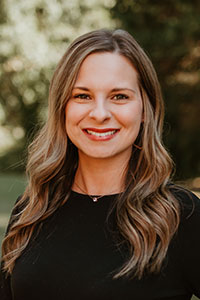 Jessica, Patient Care Coordinator
Jessica joined Winterville Dental in 2018. She has been a member of the dental profession since 2008 and has served in both front office and dental assisting roles, including as a dental assisting instructor. Jessica holds an A.S. in Business Management, no surprise there because she is one of the most organized people we know!
Jessica works closely with our patients on staying up to date with their dental hygiene visits and educating them about periodontal care. Her understanding of dentistry is invaluable to our patients and our team in this role. Jessica is always willing to go the extra mile to help our patients keep their smiles healthy and looking great!
Jessica loves spending time with her family and friends, going on trips together to the beach and shopping.
---
Jessica D., Dental Hygienist
Jessica has a broad background in the dental profession, she joined dentistry in 2007 as a dental assistant and also worked as a dental receptionist while she continued her education to become a Registered Dental Hygienist (RDH).
Jessica believes there is always a reason to smile! She enjoys teaching her patients about how to keep their smile healthy; her background in general and pediatric dentistry is invaluable when explaining home care and dental treatment options. Jessica is proud of her Winterville Dental family and wants her patients to always feel at ease when they come to see her.
In addition to spending time with her husband and their dog, Charlotte, Jessica's favorite hobbies include singing, painting, scrapbooking and traveling to new places.
---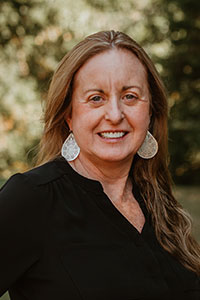 Karen, Dental Hygienist
Karen began her career as a dental assistant in 1986. After realizing how much she enjoyed patient care, she decided to become a hygienist. She graduated from Gainesville College and Lanier Tech in 1995 and joined Dr. Durden's practice. Today she enjoys working with both of our dentists as part of the Winterville Dental Team.
Karen feels it is very rewarding to work in a practice that continues to update with new technology. Continuing Education has been an integral part of her hygiene program as she strives to bring her patients the best information available about the connection between oral health and overall wellness.
Karen values her relationships with her patients; she loves sharing her favorite books with them and is devoted to helping everyone maintain a healthy smile. In her spare time she enjoys spending time with her nieces and nephews, needlework, gardening, hiking and church activities.
---
Lacinda, Dental Hygienist
Lacinda joined our team in 2017. She chose the dental profession right after high school, she was previously a dental assistant and orthodontic assistant, later completing the education and licensure requirements as a dental hygienist.
Lacinda is passionate about educating her patients about the connection between oral health and physical health, the "mouth is the entry way to the entire body." Her compassionate and genuinely caring manner instantly put her patients at ease, she has great empathy for patients that experience fear about visiting the dentist.
Outside of the office, Lacinda enjoys spending time with her family, teaching 1st grade Sunday school and working with the youth membership at her church. She and her family love vacationing together in the mountains.
---
Leigh B., Dental Assistant
After 21 years of working in retail for a large supermarket chain, Leigh joined our practice in December 2003 and enthusiastically trained as a dental assistant with Dr. Durden in our office.
Leigh has completed numerous continuing education courses in TMJ Dysfunction, Cosmetic Dentistry, CEREC® Dentistry, Full Mouth Reconstruction, Radiographic Imaging, Invisalign® and BioResearch Associates training for computerized TMJ diagnostics. She is in charge of our in office lab, coordinating patient cases with our scheduling coordinator and overseeing quality control. Leigh also assists our dentists and patients with chairside whitening.
Leigh is married to Kenny and has one daughter, Ashley, who is married and lives in Thomasville, GA. She enjoys, reading, painting, working in her yard and spending time with her family.
---
Leigh L., Dental Hygienist
Leigh received her Associates Degree in Dental Hygiene from DeKalb Community College in 1981. She began practicing in Atlanta and moved to Athens in 1991. She joined our practice in 1997.
Leigh has kept current with the latest information in hygiene and other aspects of dentistry through various continuing education courses. Topics range from orthodontics, including Invisalign®, Periodontics, Nutrition and Health Management and TMJ Dysfunction.
Over the years, Leigh has enjoyed building close relationships with her patients and helping them have the continuity of care they need to keep their smile healthy.
Leigh is an avid Georgia fan and likes to read and cross stitch in her spare time. Leigh is married to Athens native, Mike. She has 3 daughters, Meredith, Jamie and Kelly and step-daughter, Olivia. She is the proud grandmother of Ryan.
---
Lendie, Scheduling Coordinator
Lendie is a familiar smiling face for our patients. She originally joined us in 2013 and after spending some time with her family, she returned to us in 2019. We are so glad she is back with our dental family!
Lendie first joined dentistry as an administrator and dental insurance coordinator for a dental residency program in South Carolina. She later attended Gwinnett Technical College and graduated with honors in as an Expanded Duties Dental Assistant.
With a compassionate approach and upbeat energy that is well received by her patients and her team, Lendie thrives in the dental office environment. She helps our patients fit the care they need into their busy schedules, always with a big smile.
Lendie loves being a mom! She also enjoys camping, photography, most sports and staying actively involved in her church.
---
Liz, Insurance Coordinator
Liz came to us from the medical field in 2019. Her vast knowledge of healthcare administration and accounting have become a wonderful resource for our patients and our team.
We all agree that dentistry is where Liz belongs! Not only does she have a great appreciation for how our dentists can make a difference in our patients' smiles, she loves helping our patients navigate their dental insurance benefits to get the coverage they deserve.
Favorite pastimes for Liz include spending time with her wonderful family and friends as well as photography.