Cosmetic Dentistry
Your Family & Cosmetic Dentist in the greater Athens Community
Does your smile do you justice? Spaces, chips, crack lines, stains, or uneven teeth may keep your smile from looking its best - and keep you from feeling as confident as you should. Whether you feel you need a subtle restoration or a dramatic transformation, we can design a smile that changes the way you look at yourself - for the better!
Cosmetic services that we provide in our Athens-area dental office include:
Many patients achieve dramatic results with teeth whitening. This easy and affordable smile treatment is a safe and simple approach to help you have a brighter smile.
Why aren't my teeth as white as they used to be?
Teeth naturally darken as we age. Dark beverages such as colas, tea, coffee or red wine can create hard-to-remove stains on teeth. In some cases, tooth discoloration is related to childhood use of certain antibiotics during the developmental stages of permanent teeth. And, not only is smoking a health risk, it causes ugly tooth brown and yellow staining on teeth.
It's never been easier to have Whiter Teeth!
We offer the Colgate® Whitening professional home whitening system in our practice. Using custom acrylic trays designed to hold whitening gel, wearing these trays for about an hour a day usually lightens teeth after a few weeks.
Cosmetic Gum Shaping
The evolution of laser technology in dentistry has been universally accepted as an effective aid in oral soft tissue therapies. In our practice, we use the dental laser in performing gum shaping and lift procedures for smile makeovers, as well as dental implant placement and in the treatment of periodontal (gum) disease.
The laser may be used to cosmetically reshape the architecture of the gums. In many cases we are able to remove portions of tissue that are covering up healthy tooth structure, thereby lengthening the teeth, reducing the amount of gum that shows and thereby enhancing the smile. In other cases, the laser is used to create symmetry, balancing gum tissues that are visually crooked and not level with the rest of the face.
Invisalign® is the clear way to straighten teeth.
Have you ever wanted to close a small space between your teeth, move a tooth slightly or straighten all your teeth to improve your smile? No matter what age you are, if you want to look and feel great about your smile we can help!
Invisalign® gradually moves your teeth through a series of custom-made, removable, nearly invisible aligners. Wearing removable plastic aligners daily makes the process user-friendly, and you get to continue to eat and speak normally without the hassles of metal wires and brackets.

Learn more about Invisalign® Clear Orthodontics »
Porcelain has proven to be a brilliant and natural-looking material to rejuvenate your smile. It is available in numerous shades, so that we can match your natural teeth or your other dental restorations.
Porcelain Veneers
Veneers are thin, custom-designed porcelain coverings that are adhered to the front surfaces of teeth to enhance smile appearance. Because they require minimal tooth preparation, they are often used to make cosmetic changes to otherwise healthy teeth, such as closing gaps, or to restore contour and shape to worn teeth to create a more youthful appearance. They are the ideal solution for minor smile imperfections such as stained, chipped, slightly rotated or overlapped teeth.
Porcelain Crowns
A dental crown or "cap" is used to rebuild and cover a tooth that has been structurally compromised by decay, broken-down fillings, or trauma. Crowns can be designed with porcelain facings over metal or all-porcelain, depending on biting forces and location of the tooth in the mouth.
Often patients that have significant staining, aged crown and bridgework, or teeth with large, discolored fillings are self-conscious about their appearance. Porcelain Veneers and Crowns are a beautiful, natural-looking way to achieve a fresh new look.
Cerec® Same-Day Crowns
Cerec® (CEramic REConstruction) technology plays an important role in our practice. This remarkable innovation in chairside dentistry gives us the tools to design, create, and place crowns, inlays and onlays in a single visit.
The Cerec® Difference
The traditional approach to a crown or inlay/onlay often required a return appointment after the patient waited (with a temporary restoration in the tooth) for about two weeks while the restoration was manufactured in a separate lab. Cerec® CAD/CAM technology eliminates the wait!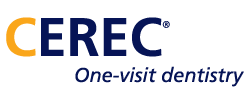 Learn more about Cerec® Same-Day Dentistry »
Dental Bonding & Tooth-Colored Fillings
Cosmetic dental bonding is performed using white plastic filling materials that are available in multiple shades to match your natural teeth. The cosmetic bonding procedure is ideal for concealing small tooth flaws, and is often completed with little to no drilling in a short appointment.
Discover how wonderful you could feel about your smile!
We enjoy providing cosmetic dentistry services for patients from the greater Athens and Clarke, Oconee, Madison and Oglethorpe communities, right here in the comfort of our Winterville dental practice.
Contact us to schedule your personal smile consultation for more information on dental bonding, veneers, crowns, teeth whitening and more!
Professional and welcoming

"I had a great experience! Everyone was friendly, helpful, and my teeth feel great! Thank you!"

— Megan M.