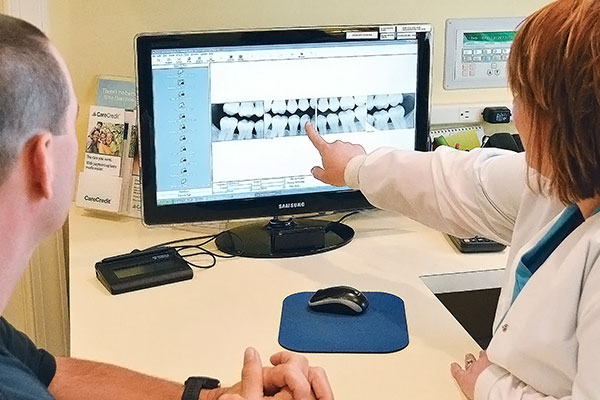 Dental Sedation
Relax with Sedation Dentistry
With sedation dentistry, you can correct years of dental problems in a few appointments and be comfortable and stress-free through it all.
If you have sensitive teeth, a fear of the dentist, or limited time for appointments, sedation options during dental procedures can help.
Oral Conscious Sedation
Dr. Durden has attended advanced training to provide Dental Conscious Sedation, a supportive medication protocol that induces an altered state of consciousness that minimizes pain and discomfort through the use of pain relievers and sedatives. You experience a state of very deep relaxation. You will still be able to speak and respond to the requests of Dr. Durden and our assistants.
The benefits of Oral Conscious Sedation include:
Conscious Sedation assists patients trying to cope with fear and anxiety about their dental visits.
Works well for most patients.
Easy to administer.
Patients who have trouble getting numb are often helped by Conscious Sedation.
The dentist can complete more dental treatment in a shorter period of time.
This type of sedation does require that you have a companion bring you to your appointment and drive you home. It is also best that they remain with you at home while you nap your sedation away.
Nitrous Oxide Sedation
This is most commonly known to patients as "laughing gas." This type of sedation is used in tandem with the direct numbing of the area being treated.
The benefits of Inhalation Conscious Sedation (Nitrous Oxide) include:
Works well for mild to moderate anxiety.
Has a rapid onset, you quickly feel relaxed.
Can be used for any duration of appointment length, short to longer.
Quick recovery at completion of your treatment.
Very few side effects, if any.
You can quickly return to your daily activities.
Do you or a loved one experience fear or anxiety about visiting the dentist? Sedation dentistry may be the solution. Contact Us to learn more about sedation options that we offer in our office.